Access Information (Tokyo)
Access Information - Tokyo
Venue Information
English Address
Tokyo Mariage
〒103-0028
Tokyo-to, Chuo-ku, Yaesu 1-4-20, MT Estate Building 2F
Japanese Address
東京マリアージュ
〒103-0028
東京都 中央区八重洲1-4-20 MTエステートビル2階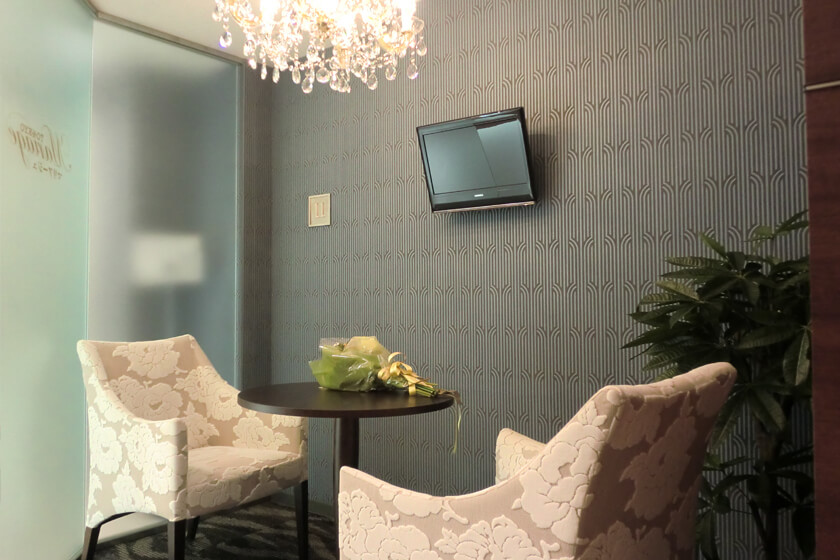 How to get to our Tokyo Venue
Please note the photos may vary slightly from when they were taken to the current status.
1JR Tokyo Station Yaesu North Exit

Head out the Yaesu North Exit of JR Tokyo Station
2Cross Sotobori Dori 405

After exiting, lead a little left. The big street is Sotobori Dori 405. Cross this street. You should see some of the stores as in the picture.
3Continue past Honma Golf

After crossing the street, turn left and you should see Honma Golf. Continue walking straight past this store.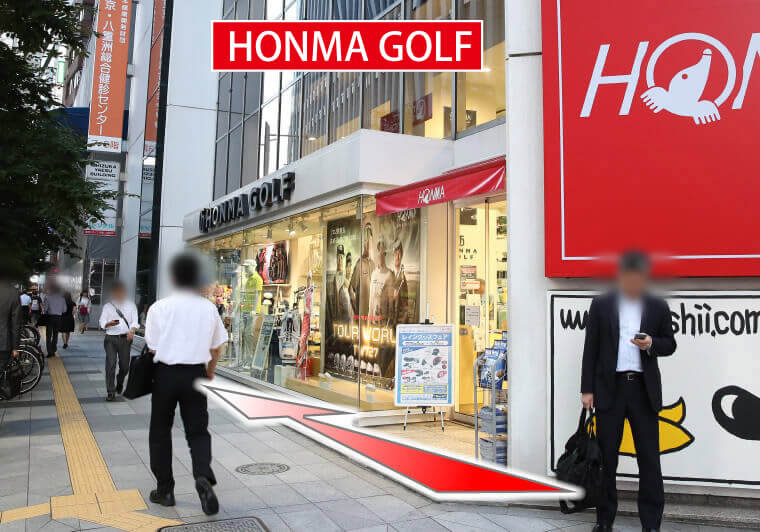 4Continue past Yamada Denki

As with Honma Golf, you should find a Yamada Denki (Labi Tokyo). Continue going straight past here and cross the short street.
5Almost there

After crossing the street, you'll go past one more building and then be at the Tokyo Mariage. The building is called the MT Estate Building.
6Arrival at Tokyo Mariage

Enter the MT Estate Building and head up to the 3rd floor. This is the Tokyo Mariage.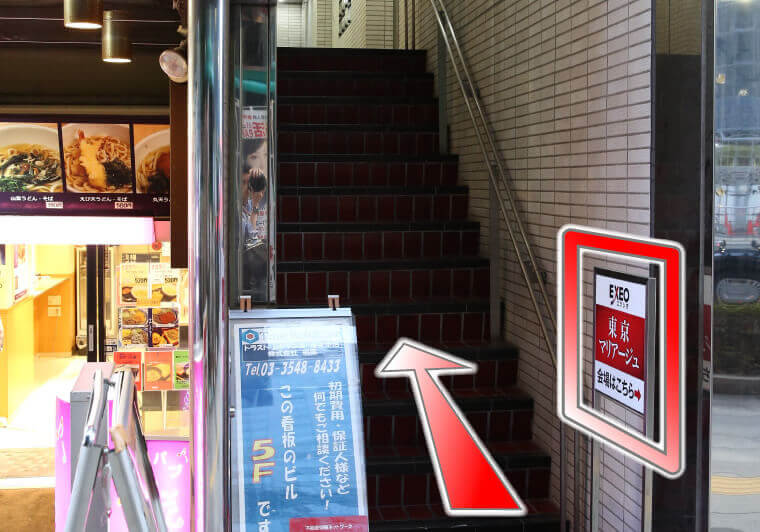 Google Map