2017-12-16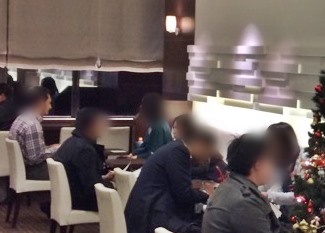 Dec 15 (Fri) Ginza Coupling Party
Dec 15 (Fri) Ginza Coupling Party

16 men
15 women
3 couples!

We'd like to thank everyone for coming to our event tonight.
It was a warmer day today, quite unusual for December.
We had a good amount of people attending and everyone had a great time at the event tonight.
We hope you'll join more of our events in the future.