2017-10-20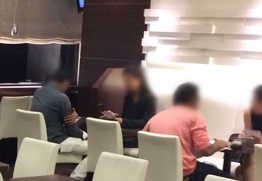 Oct 20 (Fri) Ginza Coupling Party
Oct 20 (Fri) Ginza Coupling Party

12 men
14 women
4 couples!

We'd like to thank everyone for coming to the event tonight.
We had a very big event tonight. A lot of people came out and a lot of fun conversation all around the room. Quite a few different nationalities were here this time around.
We hope you'll join more of our events in the future.