2017-12-08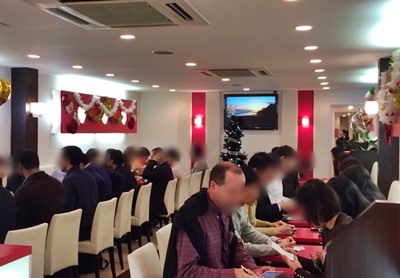 Dec 8 (Fri) Shinjuku Coupling Party
Dec 8 (Fri) Shinjuku Coupling Party

17 men
16 women
6 couples!

We'd like to thank everyone for coming to the event tonight.

We had a large turnout tonight. Winter season's almost here and it's getting to be that wonderful time of year: Christmas. It's definitely one of the best times to meet people, so if you couldn't make it to the event tonight, definitely try coming to one in the upcoming weeks.

We hope you'll join more of our events in the future.